Hello Readers,
As promised, I am here to show you more uses for your MHKDesigns digi stamps. Here is my card for today, enjoy!
Fall is in the air! Nothing says fall to me then apple picking. So naturally I used the apple from the Beginnings & Endings stamp set. The apple scene was created by using the same image multiple times. By rotating, flipping, and resizing it can look like a 'natural' apple tree branch.
______________________________________________
MHKDesigns vintage images work so well with each other.
I invite you to check out her Etsy store and see for yourself
the versatility of stamp sets and variety of digital papers we have to offer.
___________________________________________________
I decided to work with the power of three. First, I divided the scene into thirds. Then I took the first third and split that panel into two sections, leaving the last two-thirds alone.
The background paper was an old sheet of resume paper I had from ten years ago. I thought it would be perfect for this application. And let's not forget the apple blossoms which are depicted around the very fitting sentiment.
So keep stopping by the
MHKDesigns blog
to see more
inventive ideas from our design team, play along with our monthly challenge, or just enjoy a bit of eye candy
.
There is a lot more to discover at
MHKDesigns Etsy Shop
! Stop on over and see what we have to offer. It is certain to spark imagination. So, t
hank you for stopping by and hope to see you soon. Take care and happy crafting.

All the best,
Supplies Used: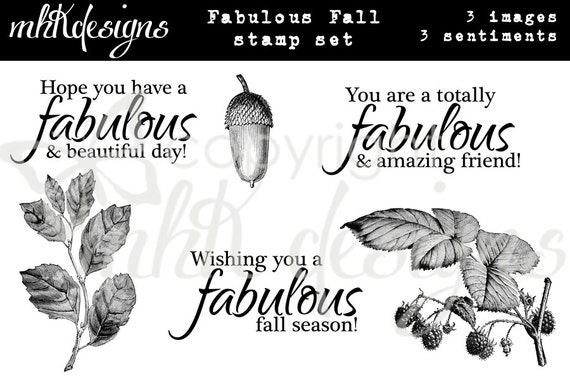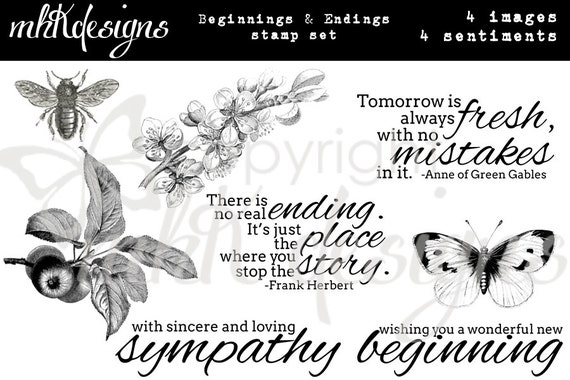 Left/Top:
Fabulous Fall stamp set
;
Right/Bottom:
Beginnings & Endings stamp set