On my own blog last Thursday, I shared a sympathy card I had to make for family friends who lost their 'special needs' daughter at age 18. This is a second card for the same family at the request of my own daughter who has been a close friend of theirs for more than twenty years. I chose image, sentiment, and digital dp from MHK Designs and this as my Designer's Inspiration card for this month.
Sympathy cards are never easy to make but these frames from the new "I've Been Framed" set give lots of options for simple but elegant cards. For this card, I chose the "Tree Frame" from the set. The background is dp from the "French Country" set and the sentiment came from the "Beginnings and Endings" set.
I die cut the sentiment, backed it with blue CS, cut it again, and added it to the inside of the frame with dimensional dots. The two flowers were in my stash and have just a touch of glitter on them. Everything is backed with matching blue CS, making a great mat for the image.
Below you'll find photos of the three sets I used. Have a great day and happy stamping.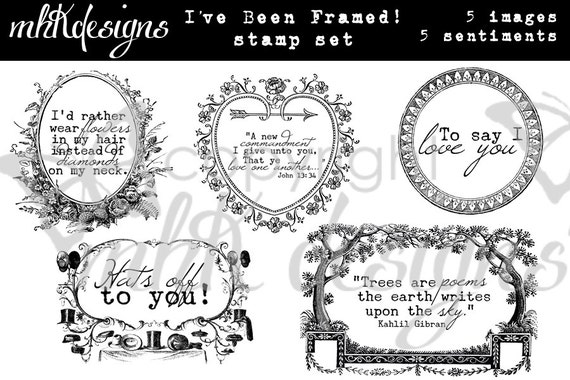 I've Been Framed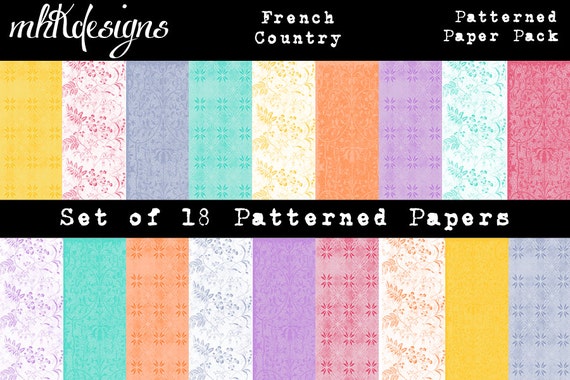 French Country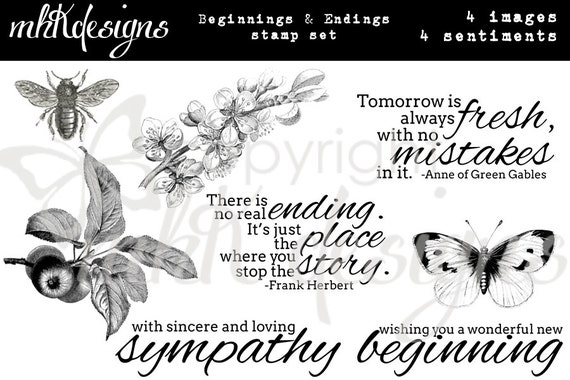 Beginnings and Endings